The Faculty of Pharmaceutic Sciences – FCF has its origins in the Pharmacy undergraduate course, created under three Academic Departments at Unicamp: the Biology Institute, the Faculty of Medical Sciences and the Chemistry Institute.
Created by the Unicamp University Council on 03.25.2014, the FCF was consolidated with the naming of its first Pro Tempore Deans:  Dr. João Ernesto de Carvalho and Dr. Célia Regina Garlipp.
Starting its activities using temporary facilities, arrangements were made for the operation and homologation of the Faculty, such as the formalization of its Provisional Collegiate Board and Committees, and the formulation of its respective Regulations and other standards related to the faculty and its operation, complying with the University's current standards.
Currently, the Faculty's community is composed by 16 faculty members, all of them with at least doctoral-level qualifications, and this number may be increased to 18 members until 2020. Its current staff consists of 12 employees, with that number possibly increasing to 20 in the next year, with all of them providing the technical and administrative support necessary for the operation of the Faculty.
The foundation of its relevance and existence is expressed on its Mission, Vision, Principles and Values, as described below: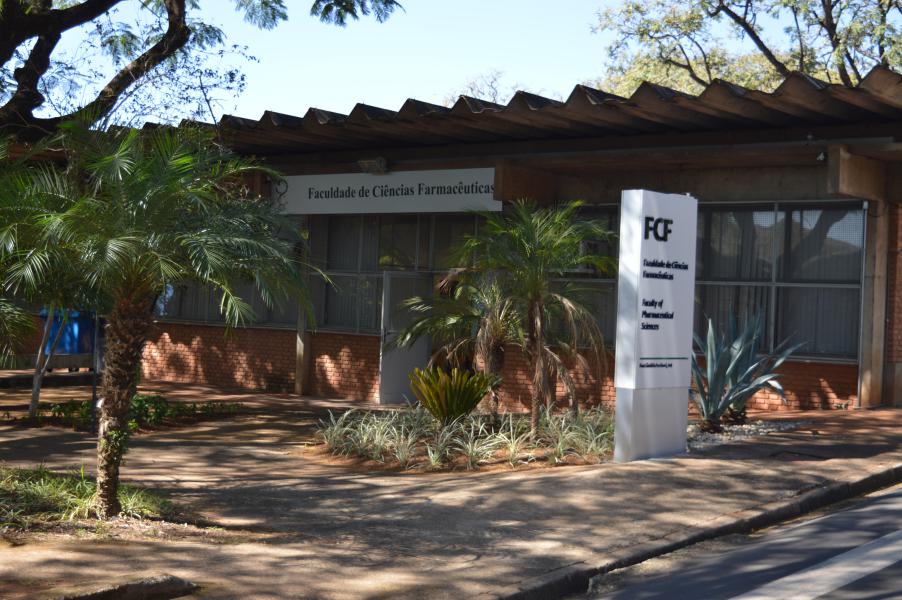 Mission
"To pay back society's investment by generating knowledge, developing pharmaceutical products and graduating qualified and critically-minded professionals with a humanitarian foundation, who will then operate in the various segments of pharmaceutical sciences".
Vision
"The FCF is a center for excellence that produces knowledge, develops products and services, and qualifies professionals with critical, distinct and autonomous thinking within the pharmaceutical area, capable of promoting changes for the benefit of society".
Principles
Along with the principles already established in the University's Strategic Planning, the FCF adds the following, which are considered relevant for the achievement of its goals
Social Insertion and Responsibility;
Scientific and Intellectual Independence;
Ethical Conduct and Valuing Life;
Multidisciplinary Dialogue
Critical and Reflective Capacity;
Humanistic Values.
Values
The FCF highlights the following specific values:
Working with Promptness, Clarity, Visibility, Competence, Flexibility and Adaption, with orientation to Detail and ability to manage Changes;
Cultivating Interdisciplinary Discussions;
Developing Leadership Capacities;
Exercising and Stimulating Creativity and the Capacity for Innovation
Promoting Sustainability.